As one who loves beautiful, old, historic things,
and as one who loves American city architecture from the early 1900s,
and as one who lived in Oregon for five years,
and as one who has a massive crush on Portland,
and as one who loves books and needs to be pried from Powell's with a crowbar…
…I of course loved it when Cabel Sasser tweeted the following:
Renovations for across the street from Powell's uncovered this beautiful, untouched tile from the 1900's. Cool.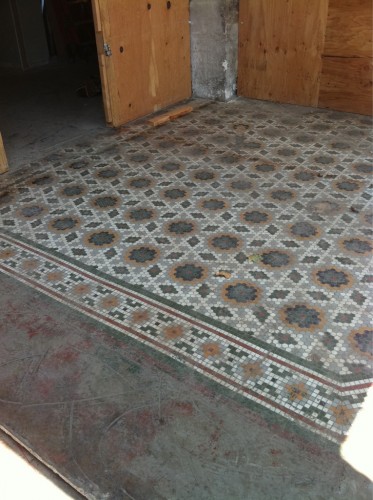 And needless to say, I was heartbroken when Cabel followed up a few days later:
Well, so much for the beautiful tile floor they uncovered during construction. :(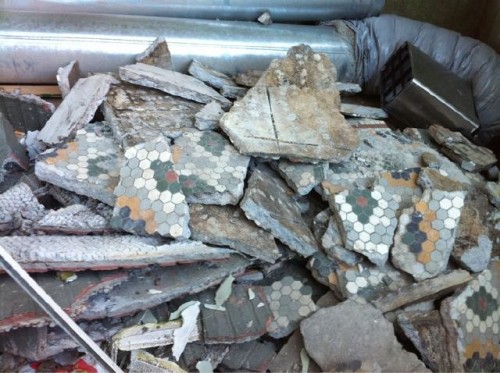 Cultural metabolism.
If ignorance were not in such great abundance, we could all have nice things.
UPDATE: Awesome! Pedro at Longbored Surfer looked at Cabel's photographs, and took the time to recreate the tile pattern digitally. Sounds like Cabel snuck a piece of the actual floor, too, when the builders weren't looking!