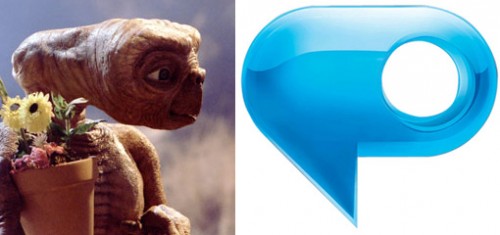 Behold: ET: The Extra-Terrestrial and the new Photoshop Logo.
I gotta hand it to Adobe. They really knocked this one out of the park. I mean, look at that gloss. It just screams OS X Aqua circa 2000.
Yes, yes. The logo is old news, but it's newly interesting now that you can host this ass of an icon on your iPhone.