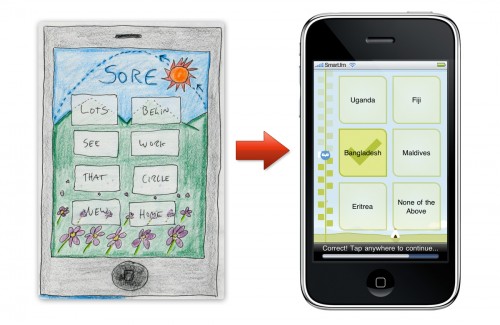 Smart.fm has submitted their iPhone app to Apple for approval. Their beautiful landing page for the app gives you a nice glimpse of what to expect.
I did the concept generation for the learning game experience while working at Adaptive Path for the summer. We had a kick-ass team, that included Alexa, Dan, Brian, and all the cool cats at smart.fm. They have all been chronicling their work on this project on the Adaptive Path blog.
I can't wait to see this go live!